Professional analysis of survey data – See the invisible
The analysis of survey data provided by SurveyMonkey, Zoho Survey, SurveyGizmo, and other online survey providers is very superficial. It can't help uncovering the really useful insights hidden in survey data.
Try instead our professional service Analysis of Survey Data.
What you get     &     What we charge

Students
USD

Business
USD

Insight Discovery Report©                    

Sample size sensitivity analysis

2x Cross-Tables. 

Including all questions crossed against all questions, significance test, both column and row percentages,

test of independence and correlation of variables

Descriptive statistics & Box-plots

Correlation matrix

2x Cluster analysis.

Both respondents (rows) and questions (columns) analyzed separately, including cross tables of clusters against all survey questions.

Students
USD

Business
USD

99.00

187.00

Survey data coding – Standard package
Your survey data must be coded in order to be analyzed (read also How to code survey data). Select this option and we will code it for you.

14 Closed-ended questions

1 Open-ended question

Students
USD

Business
USD

29.90

69.90

Print report.

Including S&H.

Students
USD

Business
USD

49.90

119.90

Book Market Mapping for Strategic Purposes

Students
USD

Business
USD

29.00

59.00

On request

Survey data coding (Closed- and Open-ended text)

Perceptual map

3-way cross tables

Segmentation tree

Custom data analyses

Survey planning & consulting

Respondent recruitment

Students
USD

Business
USD
You don't want to pay online?
Contact us and we will send you an invoice you can pay via wire transfer.
Touch the value of professional survey data analysis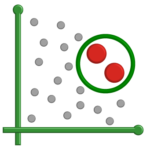 Send us your survey data, for instance in an Excel file. In a matter of hours you will receive the professional report your important survey deserves.
At an unbeatable price.
What's inside the Insight Discovery Report©
How can we charge such low prices?
We have automated all survey processes that old-fashioned agencies are still doing manually. And there is room for further improvement. Stay in touch with us.
Our high level objective is to democratize the use of accurate surveys.