Don't let them fool you with terms like online marketing, Internet marketing, digital marketing, social media marketing, affiliate marketing, and you name it. There are no such things. They do NOT exist. There is only one marketing and it is called Strategic Marketing. Granted, the digital world is a reality, but where does it fit in marketing?
Marketing means no-nonsense
The only real impact of the above meaningless terms is that they are helping marketing lose its identity.
Search for "types of marketing" in Google and you are blown up with garbage. When I tried it I got 523 million pages including "52 types of marketing strategies", "131 different kinds of marketing", "top 10 types of marketing", "explore 159 types of marketing", and counting. Then I tried with "types of online marketing" and I got over 15 million pages including "10 types of online marketing", "14 types of online marketing", "7 types of online marketing", "5 types of online marketing", "top 10 types of online marketing", and so on.
Now, try this: Replace the word marketing with math, or archaeology, philosophy, economics, or any other discipline of your choice. Do those expressions still make sense? Not really, right? So, why does this happen with marketing?
The overwhelming thoughtlessness with which pseudo-marketers use terms like "mobile marketing, relationship marketing, content marketing, viral marketing" and dozens of other similar meaningless terms is literally killing marketing.
Granted, the digital world is a reality, but where does it fit in marketing?
Online marketing and the digital world
Marketing is about creating and executing strategies.
The communication strategy is one of the two pivotal strategies[1] of marketing, and it consists of two parts (click on the links to read more):
Copy strategy.

It specifies what to tell customers about your brand, in order to win their preference. It is the execution of the

Positioning Statement

, and it is built upon three elements: Benefit, Support, and Tone.

Media strategy

. It specifies how to bring the copy to the customer.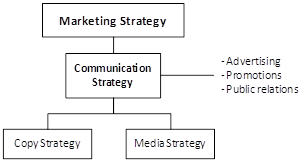 Image 1: Strategic hierarchy of communication
The Media strategy is the place where the online channel belongs.
Online is just another medium where you communicate[2] in accordance with the Copy strategy.
Does the rise of online activities revolutionize marketing? No. Does it require marketers to develop new skills? Sure, as has always been the case every time new channels were born. Think of the radio channel, TV, cinema, modern billboards, supermarkets, and so on. Each evolution required marketers to develop new skills and learn how to do things they didn't do before. Yet, did these innovations change what marketing meant? No. So, why should digital?
Don't confuse tactics with strategy. Learn how to create strategies and forget all the nuances and catchy phrases made popular by people who have no clue about what strategic marketing is. Otherwise you will lose the business game.
Thank you for reading!
I'd be grateful if you would post this article to your social network
[1] The other pivotal strategy is the Product strategy. These two strategies are pivotal because they help in differentiating brands from competitors, while the Price and Distribution strategies very seldom do so.
[2] eShops are ruled by the Distribution strategy.